Now that the final month of 2012 is nearing a close, we can let our hair down, reflect, and turn our attention from war, economic turmoil, and tragedy to what really counts: Awards.
Here's a look back at the people, places, and things (or nouns) that shaped the year the "Mayas" called 2012.
STORY OF THE YEAR: AMANDA BYNES' FALL FROM GRACE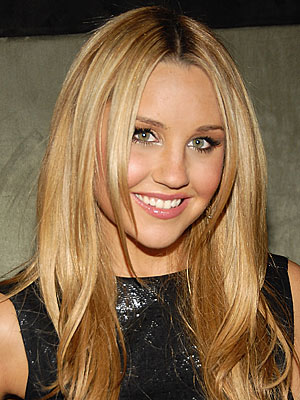 2012 had its share of big stories but none broke our hearts and elicited more emotion than the downward spiral of Amanda Bynes. Following her shocking DUI arrest, millions of Americans took to social media to demand something be done. Americans didn't agree on much this year, but we all came together on one issue: Amanda Bynes must be kept off the road, get help quickly, and return to movies so we can laugh and smile at her goofy charm once again.
Honorable Mention: Violence
PERSON OF THE YEAR: HERMAN CAIN
2012 will no doubt be remembered as The Year Of Herman Cain.  Cain broke the "color barrier" as the first man of Africa-America descent to compete for a major political office (USA President.) He inspired millions of young children to shoot for the stars and follow their dreams so they too can one day lead with the same wisdom and grace as Mr. Herman Cain.
Honorable Mention: The Donald. Love him or hate him, you have to admit he puts butts in the seats.
MOVIE OF THE YEAR: DARK SHADOWS
It may not be garnering the same attention among snooty NY critics as other Oscar darlings (Zero Thirty, Abraham Lincoln, Life Of Pie,) but Dark Shadows had it all. Featuring a fun collaboration between director Tim Burton (Beetlejuice, Dark Shadows) and Johnny Depp (Pirates Of The Caribbean, What's The Deal With Gilbert Grape,) Dark Shadows treated movie-goers to a dark, funny, quirky, and witty film. Here's hoping these two artists get together for an encore!
Honorable Mention: Hunger Games. I give it an Incomplete, still haven't finished watching it :-(
SONG OF THE YEAR: 50 WAYS TO SAY GOODBYE, TRAIN

I know, I know. How can you say any song other than 'Gangum Style' was the song of the year? Hear me out. While North Korean rapper Sy may have made the biggest splash with his infectious song/dance craze (the one where you look like you're riding a horse,) it was the elder statesmen who stole the show in the end. Train proved they weren't just a 1 hit wonder after their late-90's mega-smash Drops Of Juniper. The Frisco kids bounced back with a single that was all at once catchy, resonant, fun, and deep. It even featured a hilarious music video featuring David Hasselhoff (The Hoff!) and a mariachi band. I can only hope the boys in Vertical Horizon have something like this up their sleeves in 2013!
Honorable Mention: Call Me Maybe by Carly Rae Cyrus
TV MOMENT OF THE YEAR: THE KATIE COURIC SHOW
Let's face it. Television just wouldn't be the same without Katie Couric, and 2012 was Katie's year. She beat out a host of upstart daytime talk show hosts (Jeff Probst, Ricki Lake, Steve Harvey, Youtube clips,) to present the smartest, freshest talk show in years. With all the turmoil over at the Today Show (Anne Curry was fired after it was revealed she had been sleeping with FBI director David Patraeus,) I'm sure Katie is kicking up her heels and having a hearty last laugh. Bravo, Katie!
Honorable Mention: The Queen's Jubilee. Lost points because it aired so late. Not a fan of the BBC.
TREND OF THE YEAR: SEX
2012 was the year of sex! 50 Shades Of Grey was a best-seller. Magic Mike took it all off. Hulk Hogan made a sex tape. Even America's Sweetheart Helen Hunt got in on the action, playing a "sex surrogate" in the film The Sex Surrogate. I normally steer away from risque topics, but I must admit it's good to see America interested in sex again after years of recovery from the Janet Jackson wardrobe malfunction.
Honorable Mention: Being a 'Foodie', 'Yelping' about food or Foodies.

Well that about does it folks. It's truly impossible to cover everything that goes into shaping a year, but I think I got to most of it. 2012 was very good to me and I hope it was just as good to you. If I had to sum up the year in 3 words, I'd go with "happiness," "style," and "the box-office." But now it's time to say goodbye, and in the words of Australian singer Gotya, 2012 is "Just Some Year That I Used To Know." Thanks guys, have a happy 2013!!!